Dr. Christopher N. Matthews

Professor of Anthropology
Montclair State University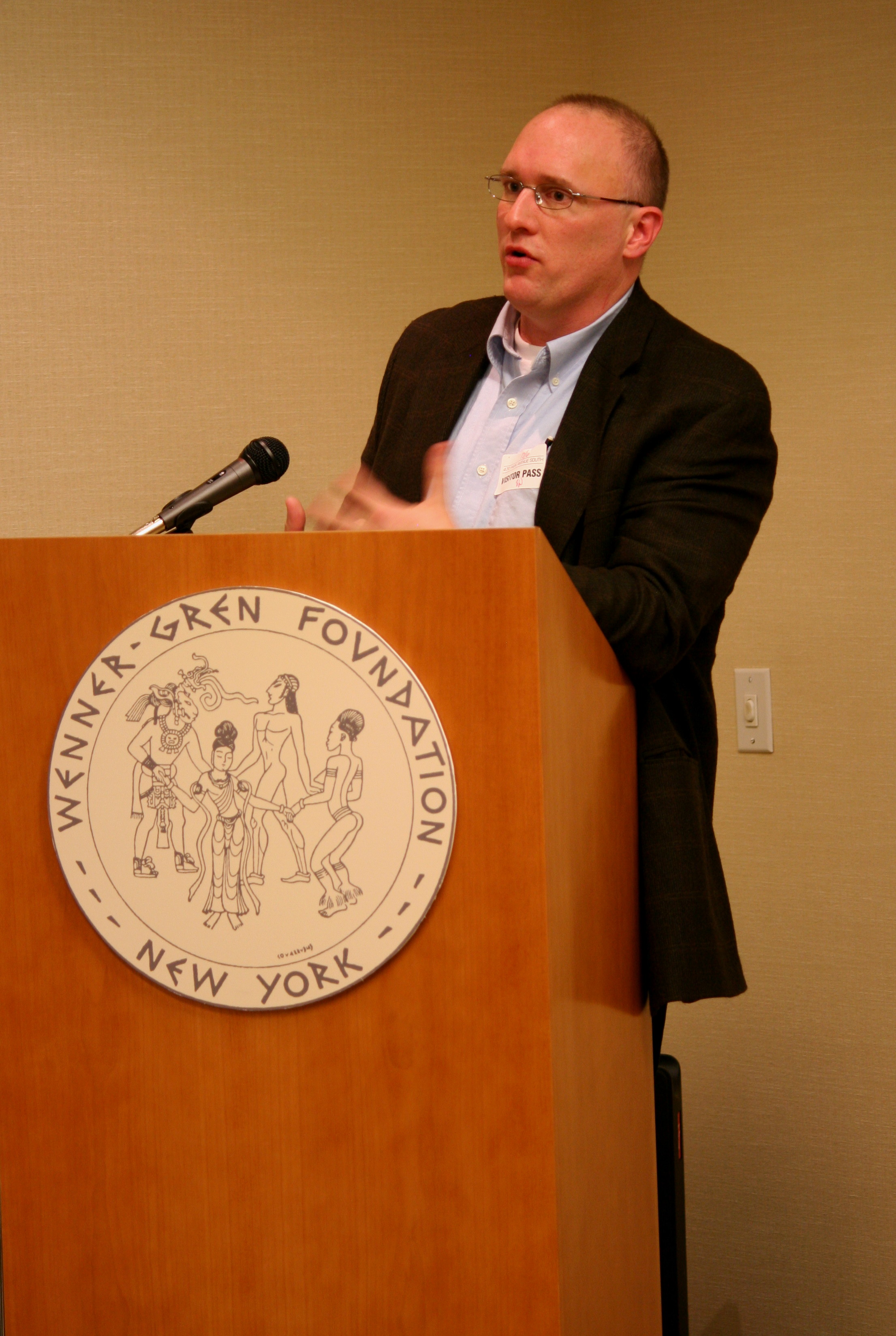 Contact Information
Department of Anthropology
1 Normal Avenue
Montclair State University
Montclair, NJ 07043
(973) 655-3063
matthewsc@mail.montclair.edu
_________________________________________________________________________________
I am a Historical Archaeologist with special interests in the archaeology of capitalism and the problem of race. Scroll down to learn more about these topics.
_________________________________________________________________________________
_________________________________________________________________________________
What is Historical Archaeology?
According to the Society for Historical Archaeology, "historical archaeology is the study of the material remains of past societies that also left behind some other form of historical evidence. This field of research embraces the interests of a diverse group of scholars representing the disciplines of anthropology, history, geography, and folklore. In the New World, historical archaeologists work on a broad range of sites preserved on land and underwater. These sites document early European settlement and its effects on Native American peoples, as well the subsequent spread of the frontier and later urbanization and industrialization. By examining the physical and documentary record of these sites, historical archaeologists attempt to discover the fabric of common everyday life in the past and seek to understand the broader historical development of their own and other societies."
_________________________________________________________________________________
The Archaeology of Capitalism
Among many others I also consider historical archaeology to be a particular good way to examine the origins and development of capitalism as a economic system and as way of life. Over the last 500 years, the capitalist system has spread across the globe and affected directly or, in the sense that it casts in the words of Karl Marx a "general light" over all of modern life, indirectly the whole of humanity in the recent past. Because of its broad reach historical archaeologists literally find capitalism everywhere. I explain how to approach capitalism in the United States in my book, The Archaeology of American Capitalism.
My book is about a unifying feature in American capitalism that allows its historically unprecedented reach to be manageably approached and at least in part explained. Capitalism involves the promotion of a very basic sort of subjectivity, or theory and practice of the self. Summarized simply, the subject of capitalism is the individual: specifically, when persons regard their self-interest as distinct from the interests of their family and community, they are behaving as individuals. When this occurs in the context where value is largely determined by the market for commodities, including especially human labor, the self is a capitalist individual. When persons use the market to obtain the means to distinguish themselves from their family and peers, then the self is authenticated by capitalism. In my book, I argue that this is a material process and it creates a distinct and recoverable record.
Click the images below to learn more about the archaeology of capitalism.
_________________________________________________________________________________
The Problem of Race
Another leading topic of concern in historical archaeology of the problem of race. While race may be a ubiquitous feature of the modern world, it is nevertheless scientific fallacy that has done significant harm to many people. For the most part race has been used to segregate and rank communities, placing whites or people of European descent above others.
Historical archaeologists have researched race in many contexts. The most prominent examples have been studies of enslaved African Americans and their descendents. More recent work has also considered race in the study of other minorities such as Asian Americans, Native Americans, Native Southern Africans, Hispanic Americans, Irish Americans, as well as the majority white Anglo Saxons in the United States.
The study of race is also a part of many new public and community-based archaeology projects, which aim to not only understand the past but to also use archaeology to address racial inequalities in the present.
Explore the titles and sites below to learn more about the historical archaeology of race.
Matthews, C. Lonely Islands: Culture, Community, and Poverty in Archaeological Perspective. Historical Archaeology 45(3):41-54. 2011.
Matthews, C. Emancipation Landscapes: Archaeologies of Racial Modernity and the Public Sphere in Early New York. In Historical Archaeology and The Importance of Material Things, II, Mark P.Leone and Julie Schablitsky, eds., pp. 69-92. Society for Historical Archaeology, 2011.
Matthews, C. Gilded Ages and Gilded Archaeologies of American Exceptionalism. IJHA 14(2), 2012.
McDavid, C. Archaeologies that hurt; descendants that matter: a pragmatic approach to collaboration in the public interpretation of African-American archaeology. World Archaeology Vol. 34(2): 303–314. 2002.
Mullins, P. Excavating America's Metaphor: Race, Diaspora, and Vindicationist Archaeologies Historical Archaeology 42[2]:104-122, 2008.
Barnes, J. The Materiality of Freedom: Archaeologies of Postemancipation Life. University of South Carolina Press, 2011.
Voss, B. The Archaeology of Ethnogenesis: Race and Sexuality in Colonial San Francisco. UC Press, 2008.
Orser, C. The Archaeology of Race and Racialization in Historic America. University Press of Florida. 2008.
Orser, C. Race and the Archaeology of Identity. University of Utah Press. 2001.
Mullins, P. Race and Affluence: An Archaeology of African America and Consumer Culture. Plenum Press, 1999.